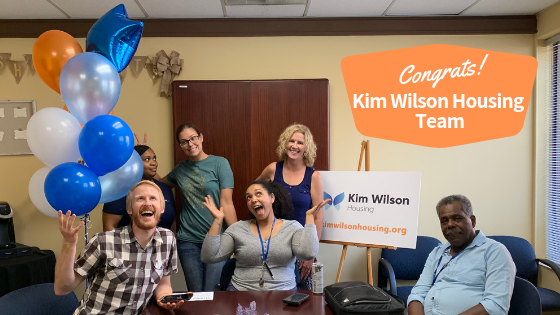 This month, the Kim Wilson Housing Team celebrated 10 years of providing innovative housing solutions for the most vulnerable populations. KWH works closely with Wyandot Behavioral Health Network and many other direct service organizations that work with individuals experiencing homelessness, severe mental illness, disabilities and other challenges that make it difficult to find and maintain housing. Other KWH services: 
Partnering with landlords to secure safe, affordable housing 

Provdining Rapid Rehousing for individuals and families in need

Partnering with Wyandot Center by providng Housing Location Services (HLS) for Wyandot Center clients

Assisting organizations by providing housing quality standard inspections

Providing mediation services for tenant-landlord disputes
Because of the efforts of KWH, we are able to provide those in need with safe, affordable and sustainable housing. We believe housing the foundation for good health, that housing vulnerable populations takes community-based collaboration, and that housing is cost-effective and homelessness is not. Learn more about our guiding principles.