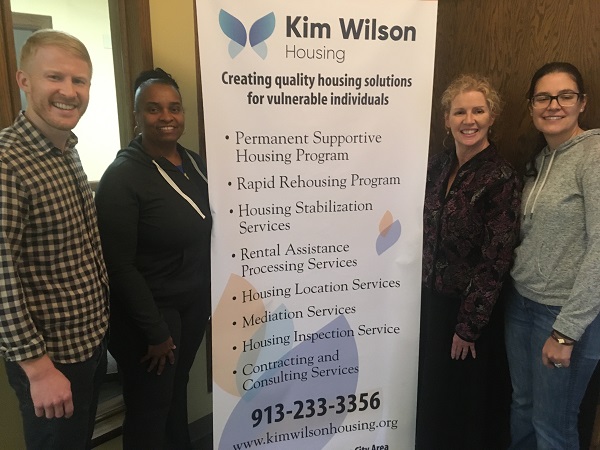 Last fall, a woman called Kim Wilson Housing to see if they could help find a home for her homeless brother. Jim (not his real name) lived with depression and had recently experienced a series of strokes that left him unable to work.
The holidays were coming up, Jim's favorite time of year, and with no viable income he was struggling to find stable housing. By the time his sister called, he had been sleeping on the streets.
The staff at KWH had just the tool for a situation like this: Beacon Homes. Funded by HUD, Beacon Homes is a program that allows KWH to subsidize affordable housing units so that it can quickly find homes for chronically homeless individuals. KWH partners with Wyandot Center for case management and psychiatric services to ensure their clients have the support they need to stay in their homes.
To qualify for the program, clients must demonstrate, among other things, that they have been homeless for a total of one year over the last three. They also must demonstrate that they have a documented disability.  Jim easily met the criteria, and by October he had an apartment of his own.
"He was really excited to have his own apartment, especially with the holidays approaching," said Nehemiah Rosell, Director of Housing Programs at KWH. "He spent a lot of time in making his home feel welcoming."
That included decorating for the holidays. Jim spent the weeks before Christmas shopping at thrift stores. Years ago, before he'd become homeless, he had an entire storage unit filled with decorations. For this holiday season, Jim satisfied himself with a tree, a wreath on the door, and lights strung on his porch. A former cook, he even made candies for the KWH staff.
"Some people take a long time to make their apartment their own," Rosell said. "But not Jim. He got settled right away."